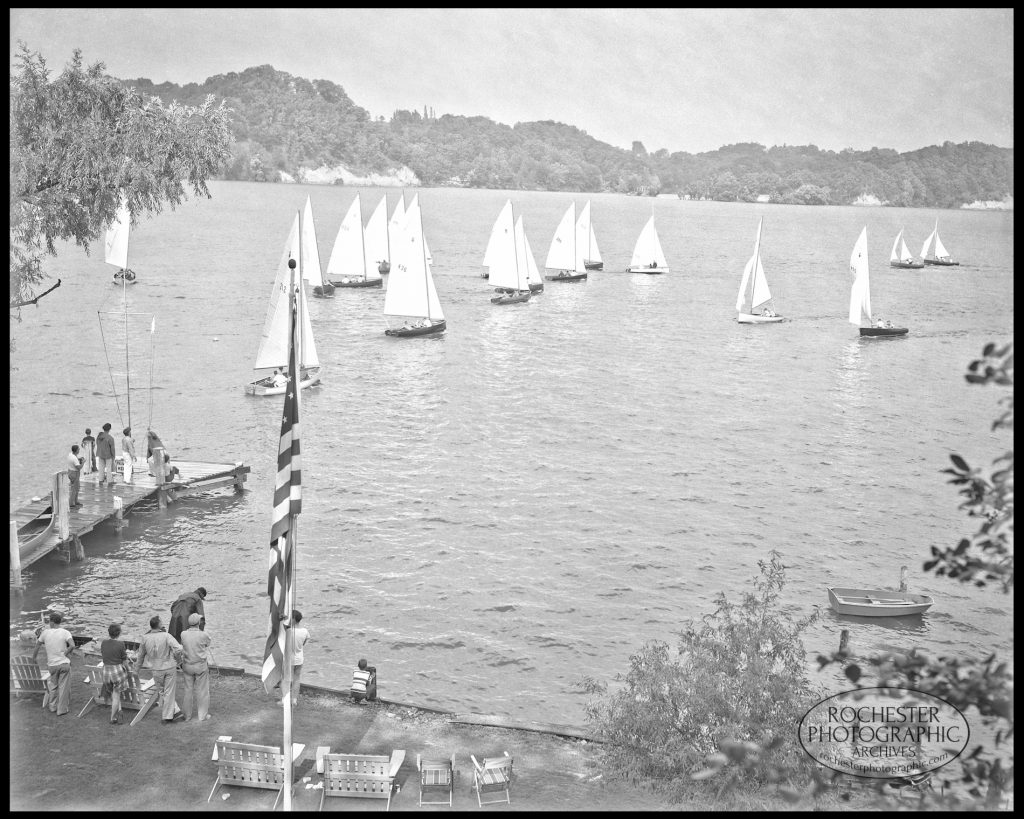 George Henry Harris (1843-1893) founder of the Rochester Canoe Club, is one of Rochester's most interesting citizens. His grandparents settled in Rochester in the early 1800's. As a boy his family resided near the bend of the Genesee river where the river campus of the University of Rochester is, and it was there that he developed a love for Native American life. When he was a young boy he was instrumental in saving the lives of Indian children caught in river rapids in a canoe with no paddles. One of the boys was Onoto, son of Tall Chief. George's father and Tall Chief established an exchange visit where the boys would stay with each other's family's. George learned Iroquois and began a life devoted to the friendship and understanding of Native Americans. George Henry Harris was a well-respected historian and lecturer and in 1889 was adopted into the Wolf Clan of the Seneca Indians and given the name "Ho-tar-shan-nyoh", the Pathfinder.
Established in 1882, the Rochester Canoe Club is the oldest continuous sailing club in Rochester. There are no longer canoes; by 1886 sailing became the direction of the club, but the name remains in honor of the history. Thistle Racing was introduced in 1952, and by 1955 only Thistle boats were being raced. That has since changed and current fleets of the RCC include Sunfish, JY-15, Thistle and Optimist. From the Whiting Collection. Reproduced from 4"x 5" negatives.
To see full gallery click here.